Exhibitions
Permanent Highlife Posters capsule exhibition:
https://www.alserkalculturalfoundation.com - here you can see the sizes and quality of my posters and frames

Sikka Art Fair 2019
By Dubai Culture & Arts Authority (Dubai Culture) • 16th-24th March • Al Fahidi Historical Neighbourhood

Sikka annual art fair offers a unique platform for emerging local and regional talents to showcase their work through a range of exhibitions, interactive installations, workshops, film, music and performing arts activities. It is a popular part of the city-wide activation of cultural events that takes place during Dubai Art Season, throughout March and April. The season's flagship events include Emirates Airline Festival of Literature, Art Dubai, DIFC Art Nights, and Al Serkal Avenue Galleries Night, alongside an array of creative events and activities.

After 3 years of not making the cut, in this the Year of Tolerance, my proposal for a walk-in installation was finally accepted and I was granted a space and funding to build my first ever public art installation! Perhaps my posters needed a more progressive year to embrace exposing expat antics!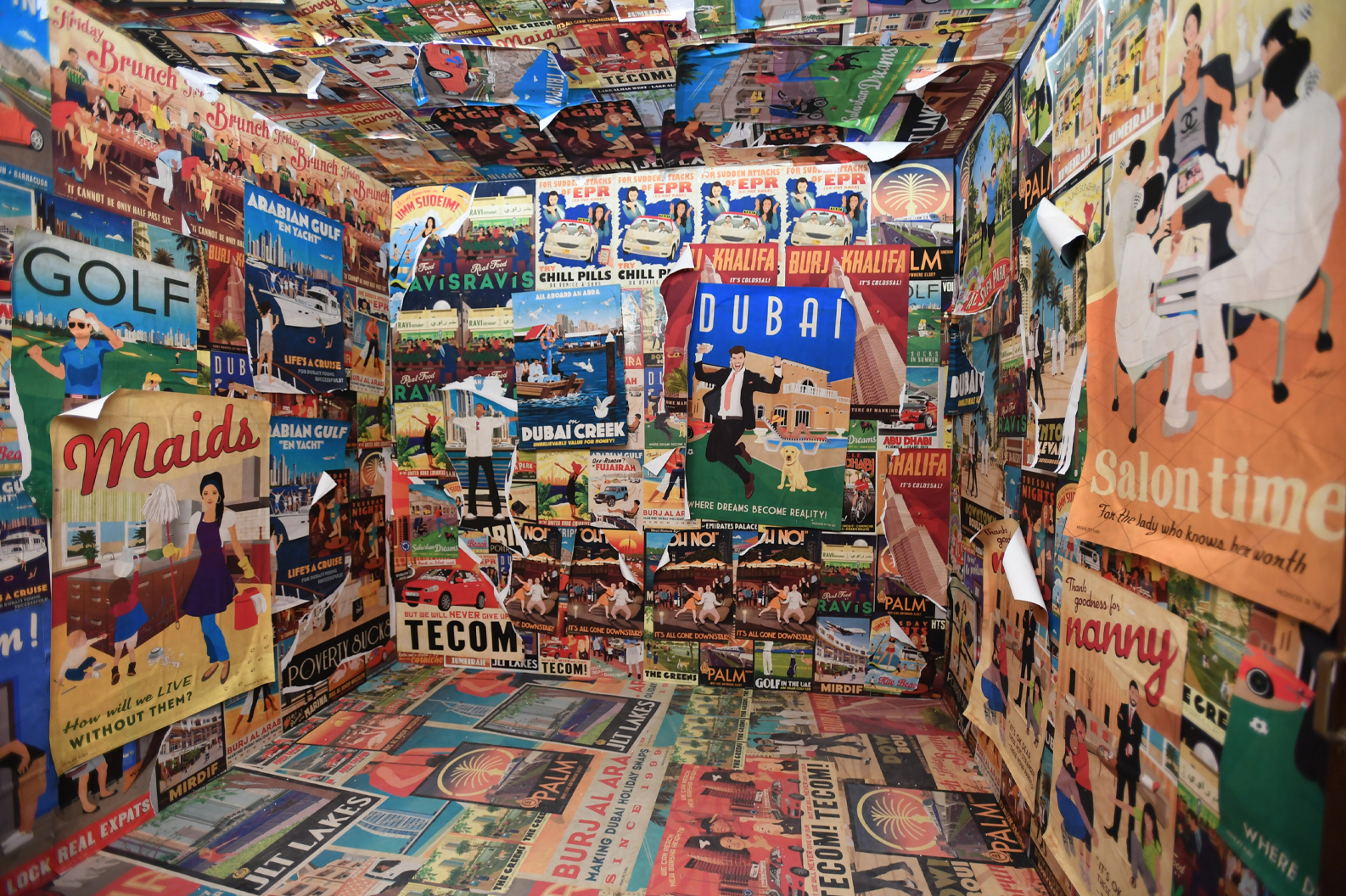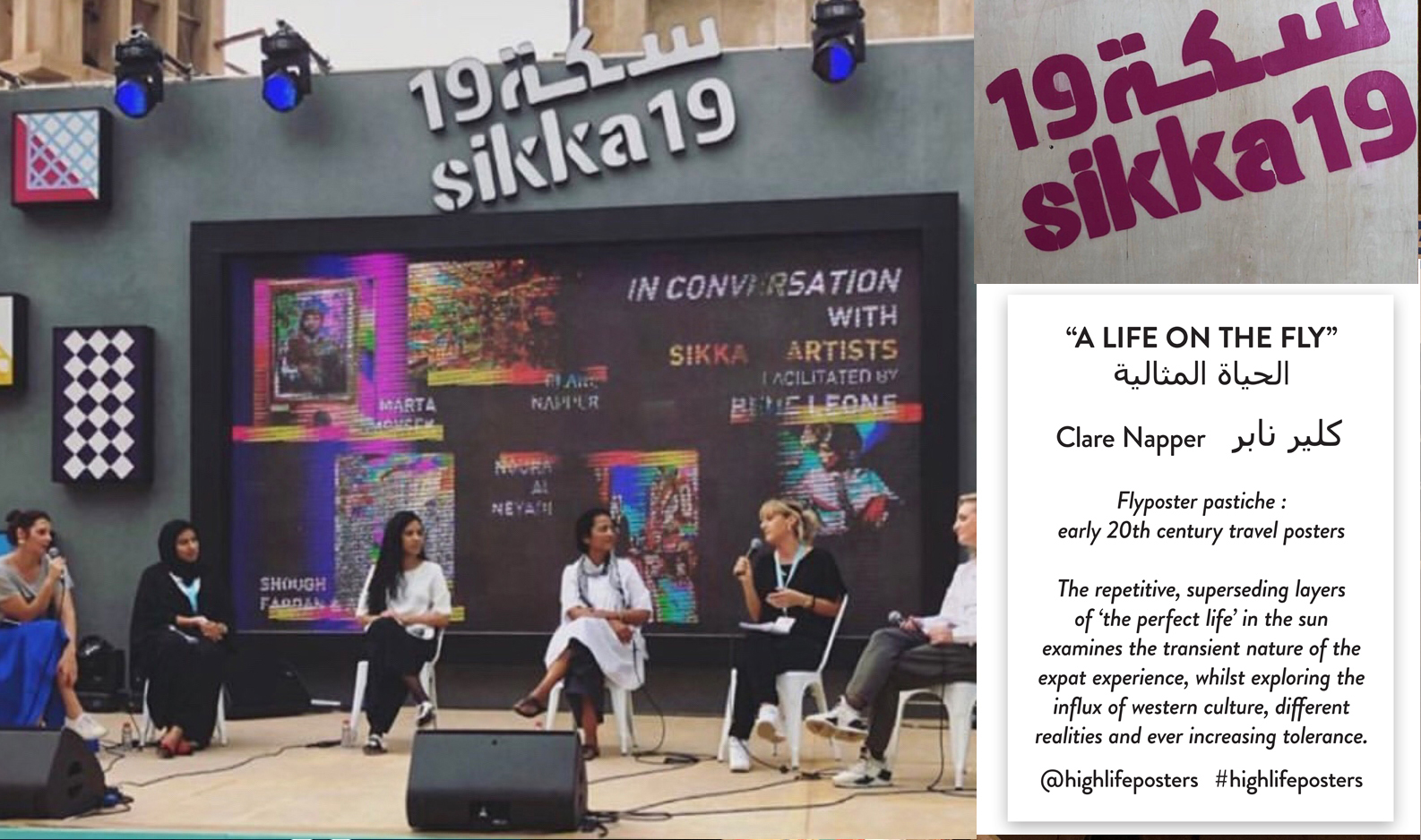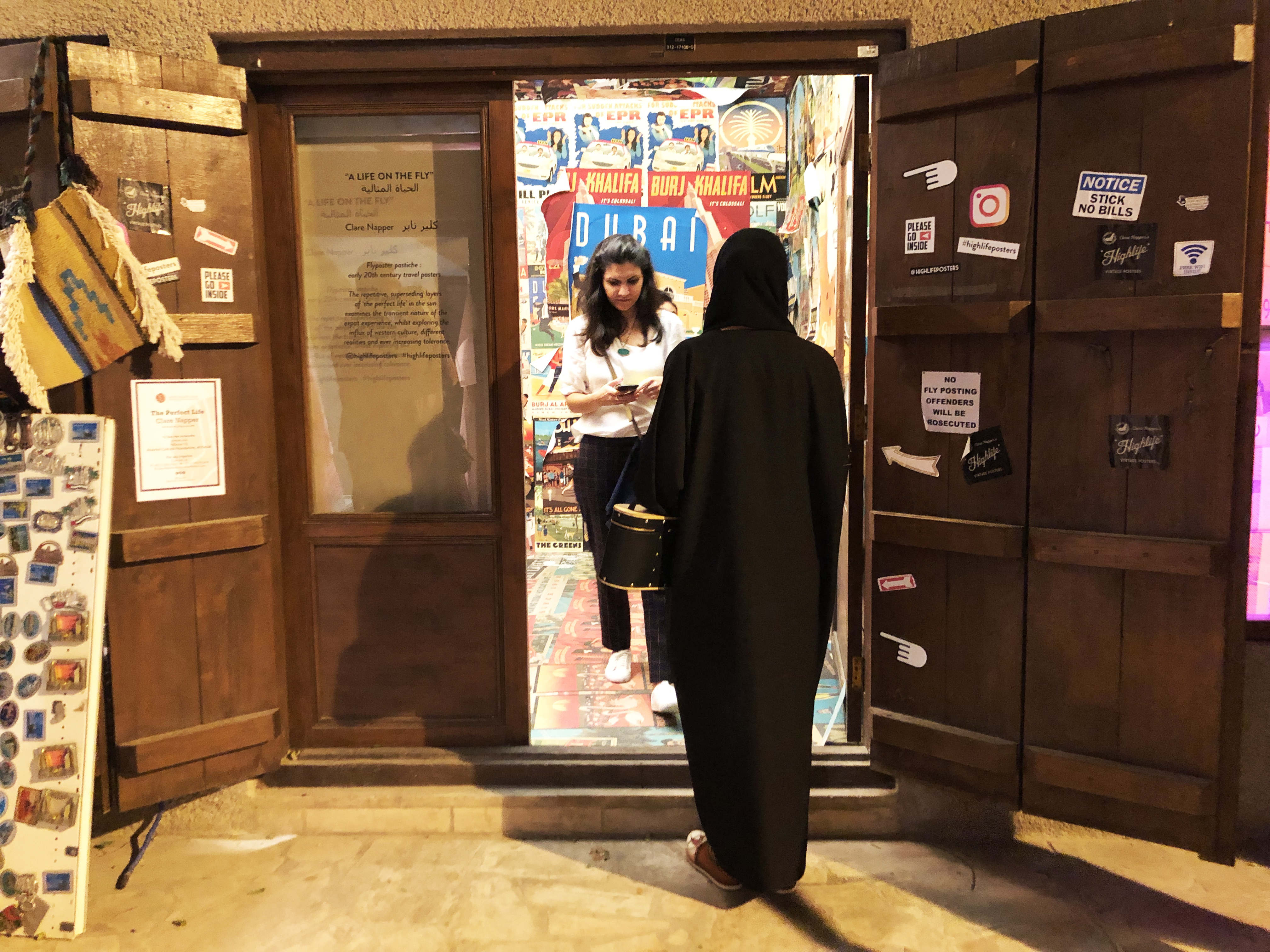 The art fair was a huge success, and one of the highlights of my time here in the UAE – I was finally able to share my work, not only with western expats, but with local Emiratis and other visitors from across the GCC region. I even got the chance to present my installation to Her Highness Sheikha Latifa bint Mohammed bin Rashid Al Maktoum which was a huge honour (and also a relief!) when she gave me her royal approval..